About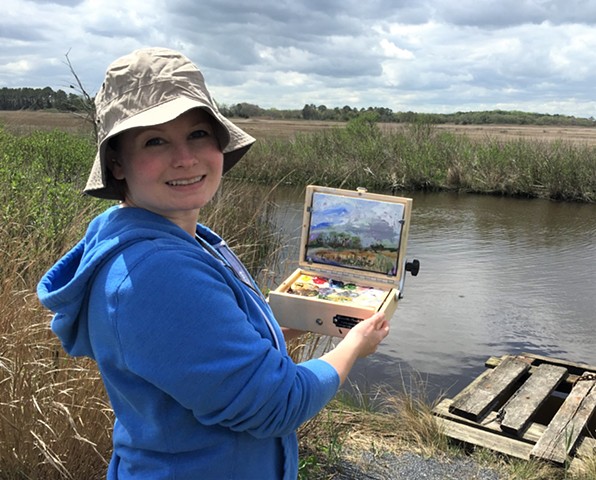 Jessica McKinney-Land is a painter based in Baltimore, Maryland. She was born in 1984 in Fairfax, Virginia and grew up just outside of the Washington, D.C. metro area, where she explored her love for art as a young child.
Jessica earned her Associates in Fine Art summa cum laude from Sandhills Community College in Southern Pines, North Carolina, where she lived as a young adult. After receiving her AFA, Jessica moved back home to the D.C. area and studied briefly at the Corcoran College of Art & Design as well at Washington Studio School.
She has worked professionally curating and managing retail art galleries while continuing to exhibit her own work. Now living in Baltimore, Maryland with her husband, Josh, and pet box turtle, Turley, Jessica paints in her home studio and exhibits her artwork regionally and nationally.
Recent honors include acceptance into juried group exhibitions at the Virginia Museum of Contemporary Art and the headquarters of the Historical Society of Washington, D.C., and a solo exhibit at Belvedere Square Market in Baltimore.