About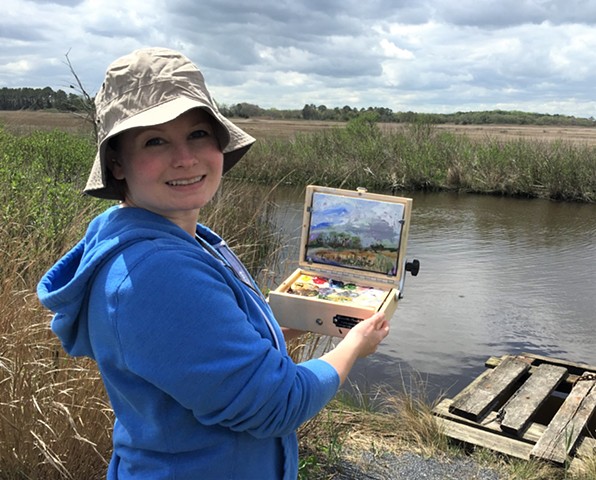 I paint from an emotional place. As an empath, I connect on a very personal level with my subject and I strive to paint things as I feel them, not just as I see them. It was through photography that I first found a passion for visual art. As a kid I exhibited my own photographs in juried competitions but in college my attention shifted to painting as my primary art focus.
I graduated with an Associate Degree in fine arts summa cum laude from Sandhills Community College in Southern Pines, North Carolina, where I lived for several years as a young adult. I also studied at the Corcoran College of Art & Design for a time before deciding to continue my art education on my own terms. I spent some years working professionally in retail art galleries while continuing my studio practice and taking workshops and classes. I now live and work out of my studio in Baltimore, Maryland.
Recent honors include acceptance into juried group exhibitions at the Virginia Museum of Contemporary Art and the headquarters of the Historical Society of Washington, D.C., and a solo exhibit at Belvedere Square Market in Baltimore.